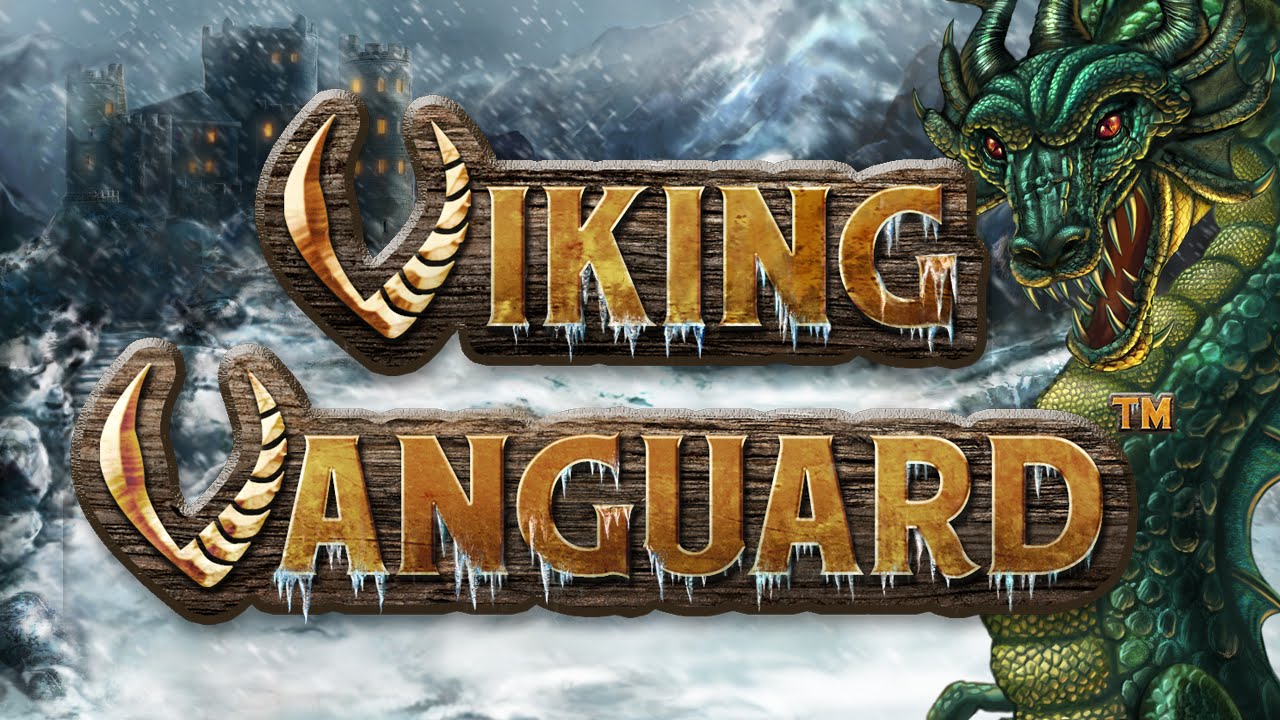 Den vikinginspirerte automaten Viking Vanguards er utviklet av WMS Gaming. Symbolene er hentet fra norrøn mytologi, og inkluderer runer, vikingsmykker, et par vikinger, ulver, ravner og øyne. Øynene ligner på drageøyne, men sannsynligvis skal de representere Midgardsormen. Det spredte symbolet er Yggdrasil, Livets tre. Det første man legger merke til i dette spillet, er at det er seks hjul og fire rader med symboler. Et av hjulene er alltid et jokerhjul, men hvilket hjul som blir dekket av jokere, varierer fra spinn til spinn. Under gratisspinn kan man få mellom to og seks jokerhjul.
Spillet har 60 gevinstlinjer, men hver mynt dekker to linjer, slik at det satses totalt 30 mynter. Myntverdien kan selvsagt stilles
slik at den kan tilpasses spillernes budsjett. Det er øyet som er jokeren, og dette symbolet dekker alltid et av hjulene. Yggdrasil er det spredte symbolet som deler ut gratisspinn, og man kan vinne inntil 100 gratisspinn, dersom man har fem spredte symboler på skjermen. Med fire spredte symboler vinner man 20 gratisspinn, og med tre spredte symboler vinner man 8 gratisspinn. Med fire eller fem spredte symboler, får man også en pengegevinst i tillegg til gratisspinnene. Dette er en vellaget automat, og musikken passer temaet.